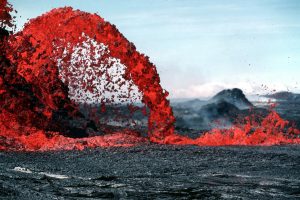 What are the dangers of unhealthy prophetics? Well firstly the main concern of prophetics is to represents God's agenda. So first and foremost, unhealthy prophetics misrepresents God.
When it comes to healthy prophetics the most important aspect for the Bible-believing prophet is to make sure that they do not represent the Law of Moses, but the New Covenant in Christ's blood. How would you detect an inherent misunderstanding of the New Covenant? You will have the tendency to continually speak words of judgement.
Contrary to popular believe the Old Testament prophets never had the intention of condemning the Hebrews. They were always there to help the nation. When we read their prophetic words out of context it might seem to be extremely harsh, but it was spoken for their salvation. I believe that Jesus summarizes the purpose of the Old Covenant prophetics when He says:
"O Jerusalem, Jerusalem, the city that kills the prophets and stones those who are sent to it! How often would I have gathered your children together as a hen gathers her brood under her wings, and you were not willing!
(Mat 23:37)
Today our salvation has been established in the New Covenant. We must represent this truth. We cannot switch between the New Covenant today and tomorrow we speak as if we are under the Old Covenant.
The New Covenant prophetic ministry is "Reconciliatory"
The type of ministry under the New Covenant can be classified as "reconciliatory." It means we are reconciled to God through Christ and have received the ministry of reconciliation. Paul explains:
Therefore, if anyone is in Christ, he is a new creation. The old has passed away; behold, the new has come. All this is from God, who through Christ reconciled us to himself and gave us the ministry of reconciliation;
(2Co 5:17-18)
If our talk is continually as if our brothers and sisters are still part of an old way of life and not new creations, we have to wonder, are we representing Jesus Christ and the Covenant in His blood?. Are we under the spirit of prophecy or under the spirit of error? For the testimony of Jesus is the spirit of prophecy (Rev 19:10).
If your prophetic ministry is not one of reconciliation. You will have to wonder if you are actually representing the Scriptural salvation agenda of God or another agenda. These are questions that can shake our view of prophetics. Is our reconciliation message clear or is it mixed with other non-Christ witnesses?
"For God so loved the world, that he gave his only Son, that whoever believes in him should not perish but have eternal life. For God did not send his Son into the world to condemn the world, but in order that the world might be saved through him. Whoever believes in him is not condemned, but whoever does not believe is condemned already, because he has not believed in the name of the only Son of God.
(Joh 3:16-18)
Prophetic Resource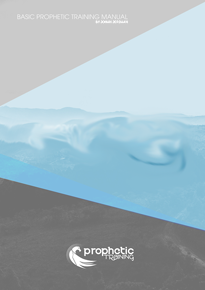 Get the Basic Prophetic Training Manual.
R79.99 (eBook)