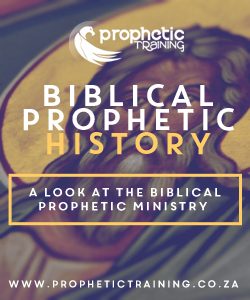 Freedom of Inspiration
Because this Spirit of God acts with full freedom, He can select His organs at will from among every station, age, or sex. The Spirit is not confined to any priestly class or organization. It indeed was the case at times that a prophet gathered disciples around himself, who could themselves in turn also be seized by his spirit, although the transmission of this spirit was a difficult matter (2Ki 2:10).
Yet genuine prophecies continued to be at all times a free gift of the sovereign God. Amos (Amo 7:14 f) appeals expressly to this fact, that he did not himself choose the prophet's calling nor was the pupil of a prophetic school, but that he had been directly called by Yahweh from his daily occupation as a shepherd and workman. In the same way we indeed find prophets who belonged to the priestly order (Jeremiah, Ezekiel, and others), but equally great is the number of those who certainly did not so belong.
Further, age made no difference in the call to the prophetic office. Even in his earliest youth Samuel was called to be a prophet (1Sa 3:1 ff), and it did not avail Jeremiah anything when he excused himself because of his youth (Jer 1:6). Then, too, a woman could be seized by this Spirit. From time to time prophetesses appeared, although the female sex is by no means so prominent here as it is in the sorcery of the heathen.
As an exceptional case the Spirit of God could lay hold even of a person who inwardly was entirely estranged from Him and could make an utterance through him (compare Saul, 1Sa 10:11; 1Sa 19:24; Balaam, Nu 23 f; Caiaphas, Joh 11:51). As a rule, however, God has selected such prophetic organs for a longer service. These persons are called and dedicated for this purpose by Him through a special act (compare Moses Exo 3:1 ff; 1Ki 19:16, 1Ki 19:19 ff; Isa 6:1-13; Jer 1; Ezek 1). This moment was decisive for their whole lives and constituted their authorization as far as they themselves and others were concerned. Yet for each prophetic appearance these men receive a special enlightenment.
The prophet does not at all times speak in an inspired state; compare Nathan (2Sa 7:3 ff), who afterward was compelled to take back a word which he had spoken on his own authority. Characteristic data on the mental state of the prophets in the reception and in the declaration of the divine word are found in Jer 15:16 f; Jer 20:7 ff. Originally Jeremiah felt it as a joy that Yahweh spoke to him (compare Eze 3:3), but then he lost all pleasure in life and would have preferred not to have uttered this word, but he could not do as he desired.
International Standard Bible Encyclopedia; James Orr, M.A., D.D., General Editor; Published 1915, 1939; Public Domain.
Prophetic Resource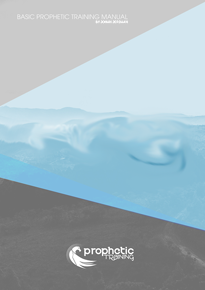 Get the Basic Prophetic Training Manual.
R79.99 (eBook)